>> Information Communication Platforms Division

Advanced Wireless Information Technology
Researcher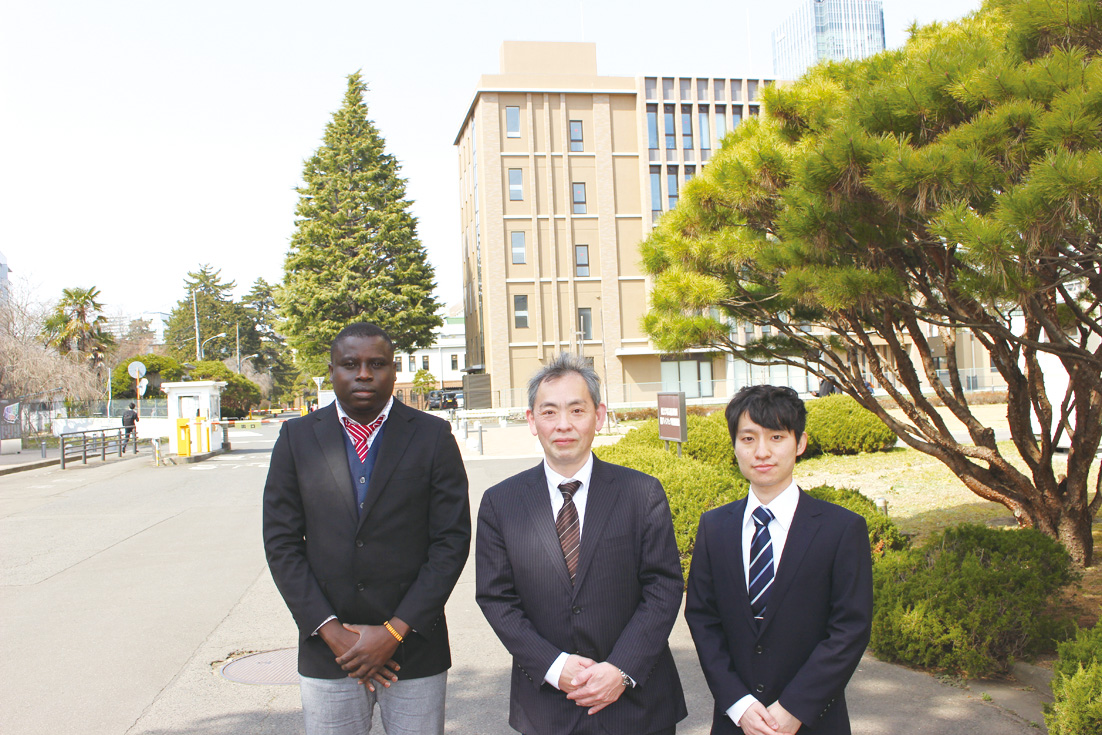 [ Professor ]
Noriharu Suematsu
[ Assistant Professor ]
Tomoyuki Furuichi
[ Research Fellow ]
Jean Temga
Group Web Site
http://www.wit.riec.tohoku.ac.jp/en/
Research Activities
Wireless communication systems, such as cellular phones, have offered mobile voice/mail services to us. Nowadays, they begin to offer mobile internet services which handle high capacity photo/motion data. In order to enjoy freedom from wired lines, small size, light weight, long battery life terminals have been required. For the next generation wireless systems which include terrestrial / satellite communications, dependable connectivity and green wireless information technologies (IT) will be the key issues.
Advanced Wireless Information Technology(Prof. Suematsu)
Research topics
Broadband wireless on-chip transceivers for 6G
Millimeter-wave/submillimeter-wave IC's
Direct digital RF signal processing
Location and short message communication system via QZSS
Wireless system/devices for intra-body communication
Toward the realization of a ubiquitous and broad-band wireless network, we are actively engaged in the research work on dependable and low power consumption advanced wireless IT. We cover the whole technical fields from the lower to higher layers, i.e., signal processing, RF/Mixed signal device, antenna, MODEM and network technologies. As the studies on signal processing, RF/Mixed signal device and antenna technologies, we are developing RF/Millimeter-wave RF CMOS IC's, antenna integrated 3-dimensional system in package (SiP) transceiver modules, digital/RF mixed signal IC's.
As the studies on MODEM and network technologies, we are focusing on next generation mobile broadband wireless access (MBWA: mobile broadband wireless access), dependable broadband wireless local area network (WLAN) and ultra-broadband wireless personal area network (WPAN). We are also working for the next generation wireless communication systems/devices which include a location / short message communication system via quasi-zenith satellites (QZS) and a fusion of various wireless communication systems "dependable wireless system."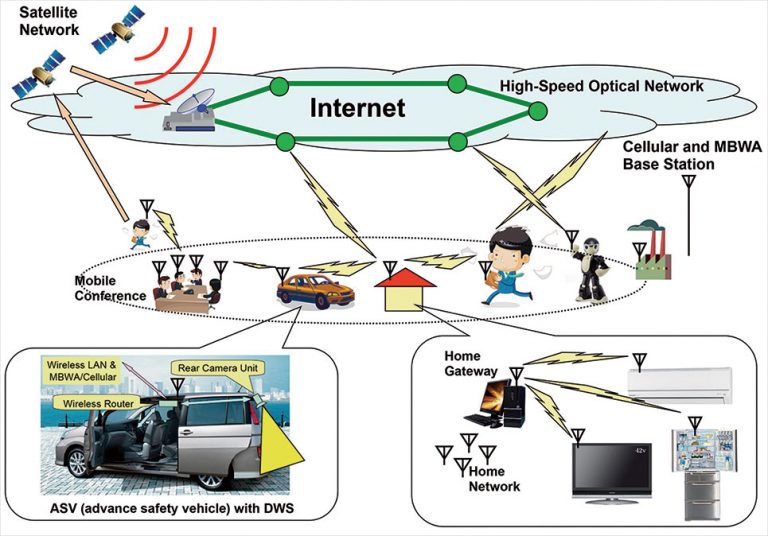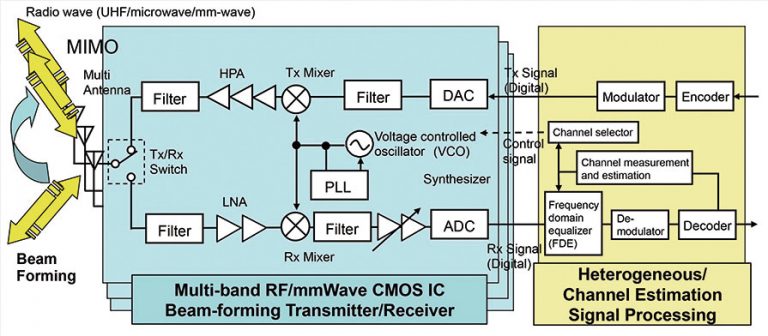 Related Videos
研究室のようす
The state of the research