Periodicals Published by the Institute
Research Institute of Electrical Communication,Tohoku University
News letter
RIEC News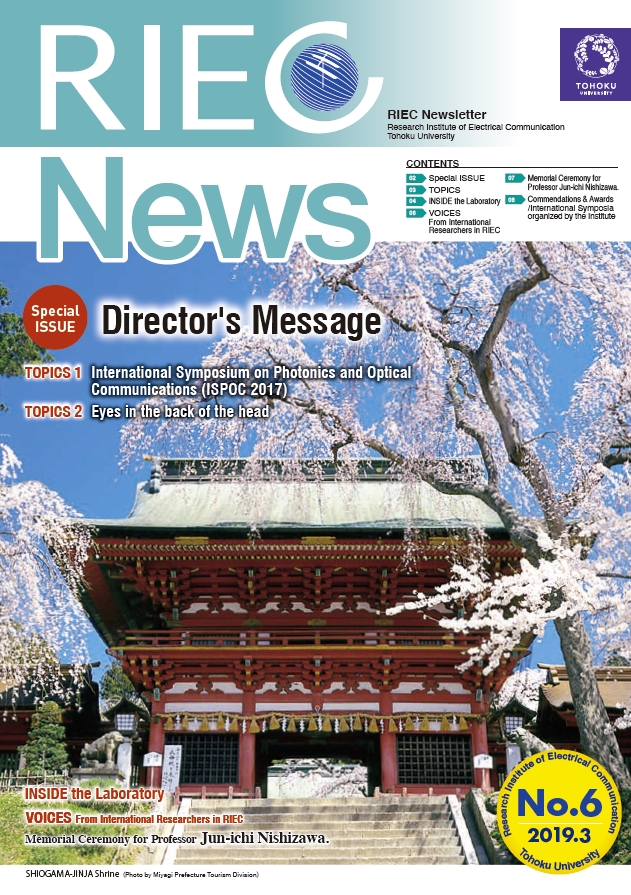 RIEC NEWS Back Number:
https://www.riec.tohoku.ac.jp/en/info/publications/riecnews/
As a part of RIEC's publication service, "RIEC News" is published.
With the 75th anniversary of the establishment of RIEC, RIEC News introduces cutting-edge's research and the vision of the future from RIEC's contributions to the progression of science and technology in Japan. RIEC News was first launched in March 2011. In the fiscal year 2017, 20th, 21st and 22nd issues were published. Every issue introduces special topics such as large scale projects and Specially-Promoted Research, etc. RIEC News also includes current information about each laboratory and center, all kinds of RIEC events, research exchange meetings, laboratories open to the public (RIEC Open Day), etc. English version was also launched in March 2014. Further, RIEC News offers a notification service by mail whenever a new issue is released and an electronic version of every issue published so far can be downloaded by following the link below.
The Annual Report of Research Activity at the Research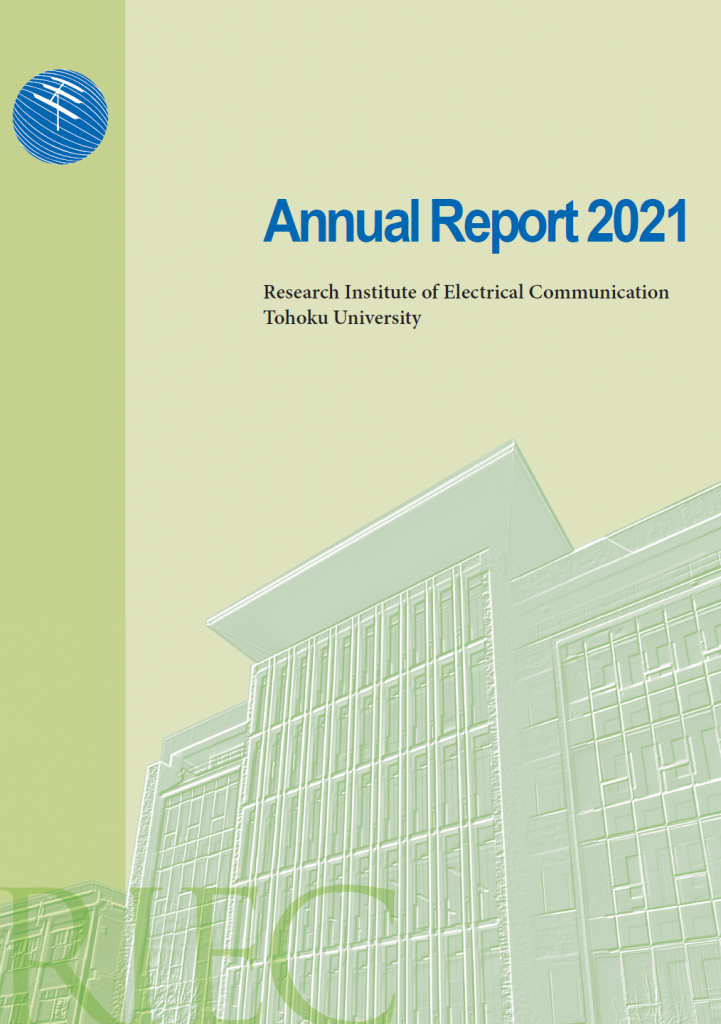 The current number:PDF
Back number
 Published annually since 1995. This report details the activities of each research division and research facility. Also included are reports on nation-wide cooperative research projects, international symposium and seminars organized by members of RIEC, and the reports and evaluation on the RIEC advisory board members. English version is also available since 2007.
The Record of Electrical and Communication Engineering
Conversazione Tohoku University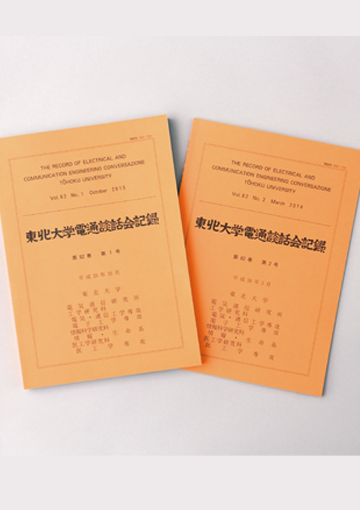 This journal aims at providing an opportunity to publish research results of the Institute as well as the result of the Graduate Schools of Engineering, Information Sciences, Biomedical Engineering. Since the journal also aims at publishing general research activities of the Institute and of the Graduate Schools such as records of the final lectures of retiring professors, records of the Institute Symposium, and reviews.
 The name of the Journal `Conversazione´ is attributable to the `Tuesday Conversazione´ at the Department of Electrical Engineering, which had been held once a week on Tuesday since around 1920. Minutes of the meetings had been distributed to researchers outside of the University via various routes and therefore some of them had been referred to as `Records of Tuesday Electrical Engineering Conversazione Tohoku University´ with the result that they came to be treated as official publications. Though the meeting was once interrupted by World War Two, it was restarted in 1947. In 1952, the publication of the records was succeeded by the Institute and the records have been published as periodicals, two times a year recently, since No. 1 Vol. 21 was published in July, 1952.