>> Human Information Systems Division

Information Content
Researcher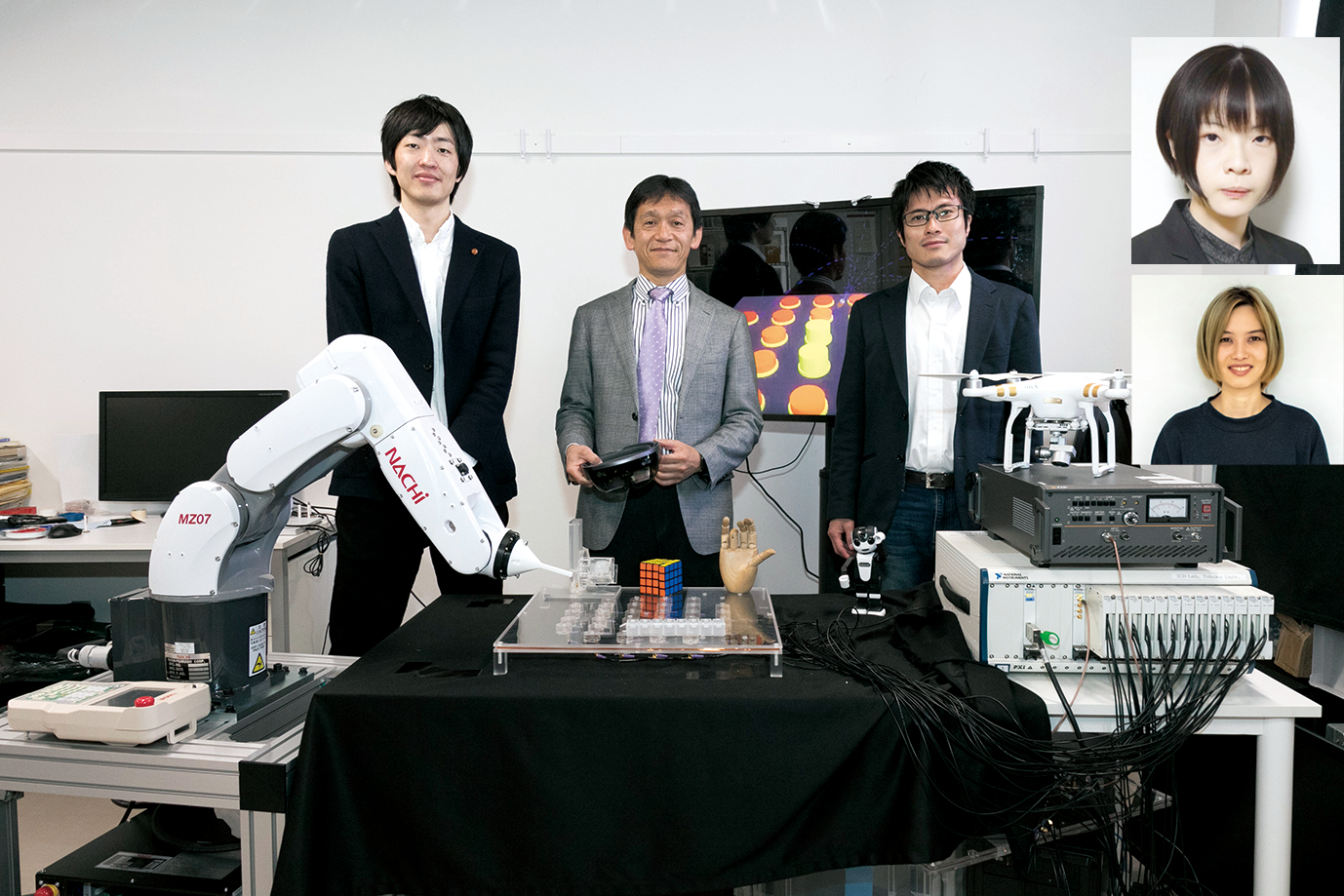 [ Professor ]
Yoshifumi Kitamura
Interactive Content Design Associate
[ Kazuki Takashima ]
Kazuki Takashima
Human-Content Interaction Assistant
[ Assistant Professor ]
Kazuyuki Fujita
[ Assistant Professor ]
Kaori Ikematsu
[ Specially Appointed Assistant Professor ]
Cheng Miao
Group Web Site
https://www.icd.riec.tohoku.ac.jp/index_e.html
Research Activities
As the Internet of Things (IoT) expands, everything around us is coming online, and joining integrated networks. Even everyday items like furniture are going digital. We view all artifacts, physical and digital, as content. Honoring the unique perspectives of people, systems, and the environments they inhabit, we study the interactions between types of content, with the ultimate goal of formulating cohesive, holistic, and intuitive approaches that promote efficiency, ease of use, and effective communication, we focus on content design to enhance living.
Interactive Content Design(Prof. Kitamura)
Research topics
Interactive Content Visualization with Emerging Algorithms
3D Motion Sensing and Interaction
Virtual Reality and User Interface based on Cross-modal Effect
Interactive Drone Content for Entertainment / Wildlife Symbiosis
This team explores novel motion tracking systems that significantly expand design opportunities of various interactive spatial content and new interactive content design technologies that effectively and flexibly manage higher-dimensional content.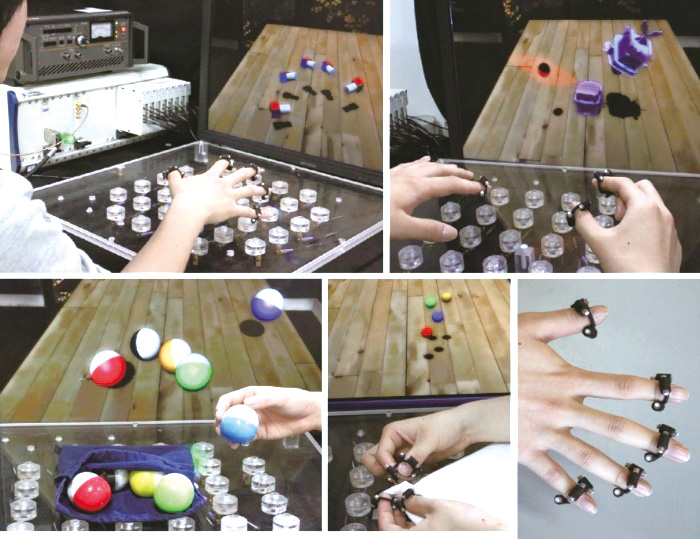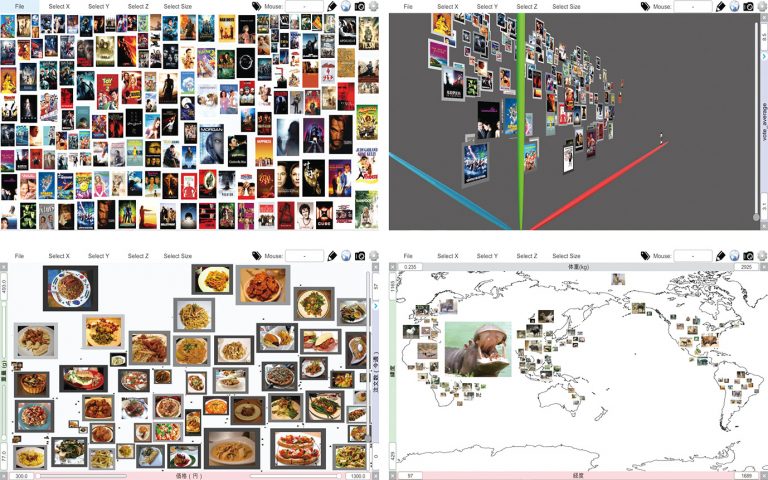 Human-Content Interaction(Assoc. Prof. Takashima)
Research topics
Dynamic and Adaptive Spatial User Interfaces
Sensor Blocks and Interface
Human Physical-based Content Interaction Techniques
Touch Interaction using Smart Devices
This team attempts to understand the relationship between human and spatial elements surrounding of them and develop spatial user interfaces that enhance human's abilities and interactions among them. We mainly work on adaptive and flexible interfaces using virtual and physical displays to make various interaction scenarios easier and more comfortable.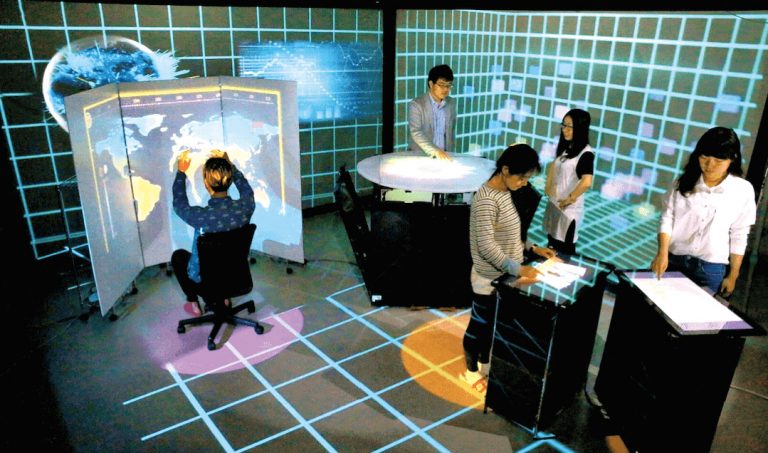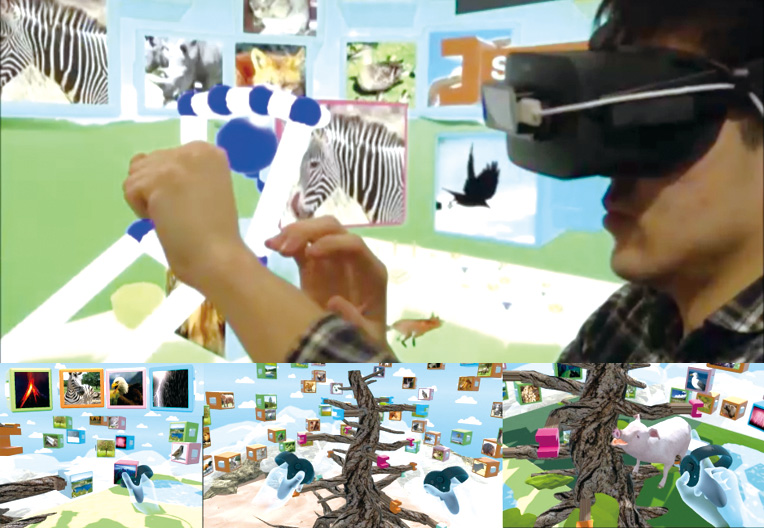 Related Videos
研究室のようす
The state of the research