Prof. SAKAMOTO Shuichi received 62nd Sato Prize Paper Award from Acousticl Society of Japan.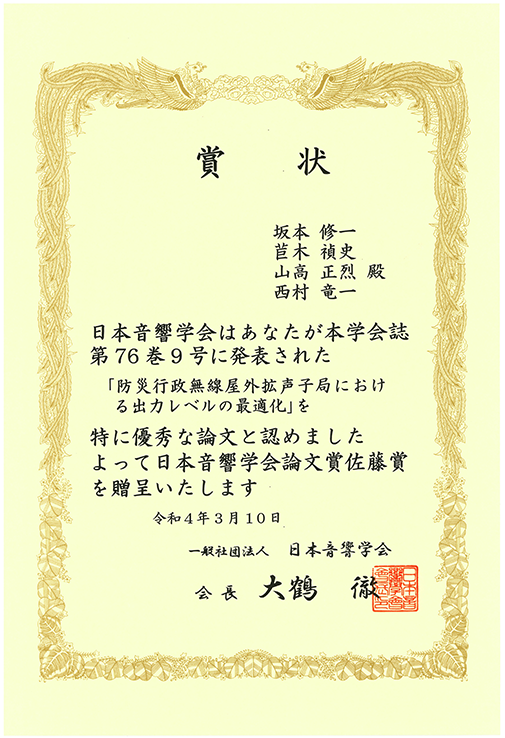 The honor was awarded for the paper titled "Optimization of the output level of outdoor loudspeakers for municipal radio systems in times of disaster," published in 2020. The Acoustical Society Japan (ASJ) Paper Award was established in 1961.
This Sato prize, one of the ASJ paper awards, is given to at most outstanding paper in Japanese, appearing in the Journal of the Acoustical Society of Japan.
This year, the paper awarded to 62nd Sato Prize Paper Award is selected from 29 articles appearing in the journal in 2020 and 2021.
URL: https://acoustics.jp/awards/sato/
Contact
Research Institute of Electrical Communication, Tohoku University
Human Information Systems Division
Advanced Acoustic Information Systems
[ Professor ] Shuichi Sakamoto
e-mail:saka_at_ais.riec.tohoku.ac.jp(_at_→@)